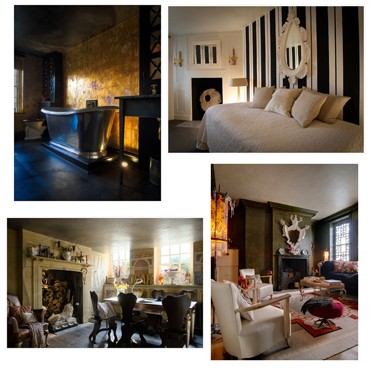 This hotel I recently discovered and it is located just end of our house.
这个酒店就在我们家后面,住一年了才发现,十分隐蔽!(一定要看照片啊)
Price: 65 pounds per night
价格: 65英镑一晚,在伦敦算是便宜的,加上奢华的酒店格调,值得推荐!
Style: fantastic old Victoria house with huge garden, and modern, luxury decoration.
格调:超级豪华,奢华,大大花园,十分隐蔽,有皇帝般的享受。
Location: Zone 2 (10 minutes to Zone 1) next to Stepney Green Station (district line)
地点:在Zone 2,距离市中心10分钟,出Stepney Green车站 2份钟
Ranking: 6 stars (绝对6星级)
It is a boutique hotel in town, style, modern, and English style. My friends had lived there before. Highly recommended.
第2间是朋友住过推荐的boutique酒店。十分时尚,英式style,价格虽比较高,因为在市中心,丛99镑到230镑不等。值得推荐!
Price is £99-230, depends on the room.
Go to Shoes Page
Go to Restaurants Page
Go to Shopping Page
Return to the London Guide Page