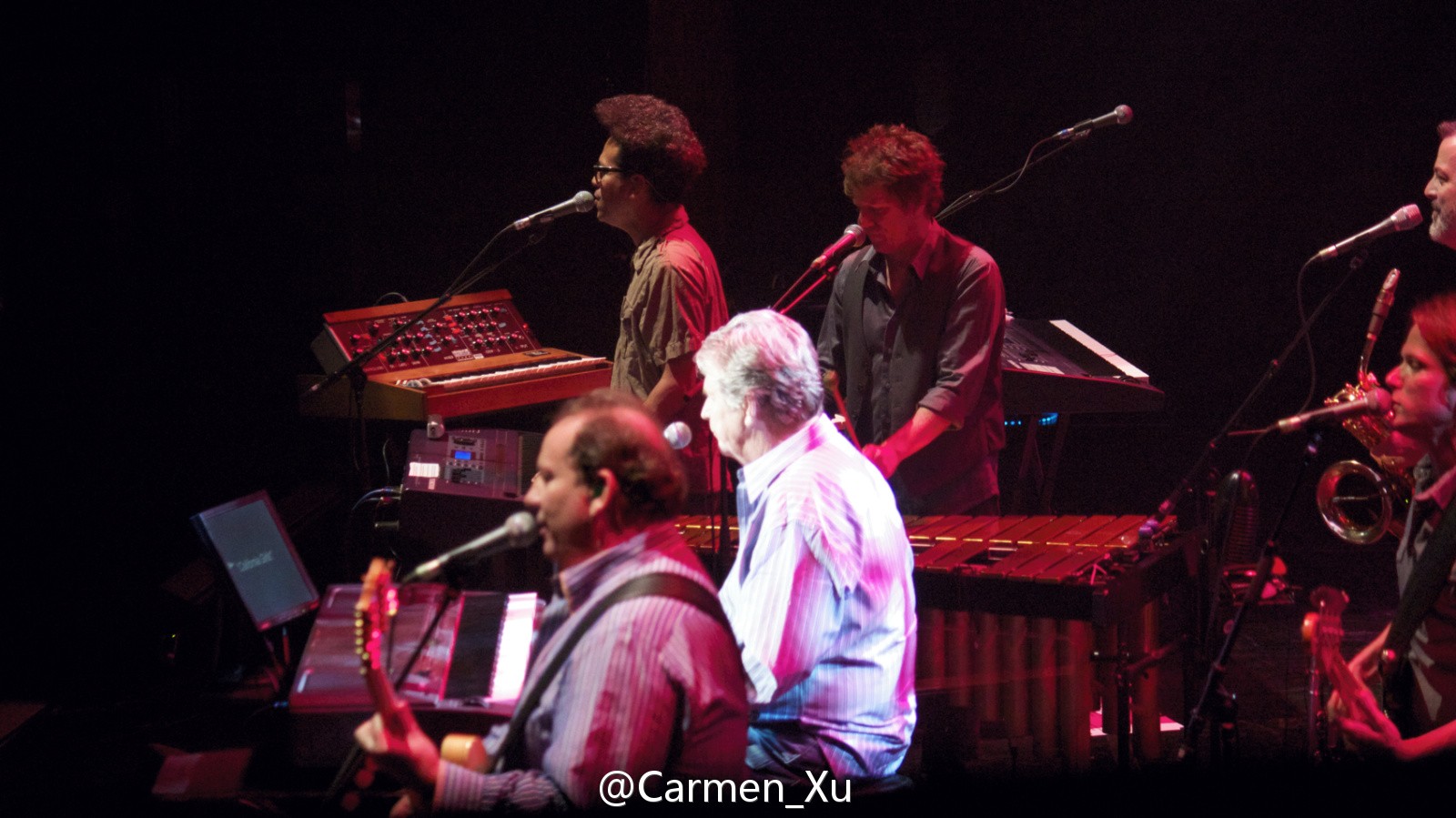 My company got two VIP tickets for Brian Wilson from The Beach Boys in Royal Festival Hall after I finished the Fashion Show.
It was an amazing concert, even though only Brian Wilson from The Beach Boys, and other new team members. The band sang all The Beach Boys' classical songs and the lead singer Jeff Foskett was amazing with his high key notes as well. All the audiences all stood up and sang and danced with them. It was a really touching and wonderful atmosphere on the spot. Brian was quite impressive despite his age and the harmony of the music was just exactly like old Beach Boys.
Beach Boys' songs are so memorable and meaningful for me. I remember the first time I heard of their songs was when the movie 'Never Been Kissed' 1999 when Drew Barrymore was kissed by Michael Vartan on the sport stadium and it played 'Don't Worry Baby'. It was so romantic and perfect for using the song for the movie. It has created many teenager's dreams after the movie.
I remember when John and I had a picnic one summer time, on Baiyun Mountain in Guangzhou, we got an iPod and a tiny speaker and it played 'Surfer Girl' and it was such a perfect song for Summer and picnic.
All their songs always remind me of sunshine, suffering, youth and happy life in California. It is absolutely classical and I am happy I was there for the concert!