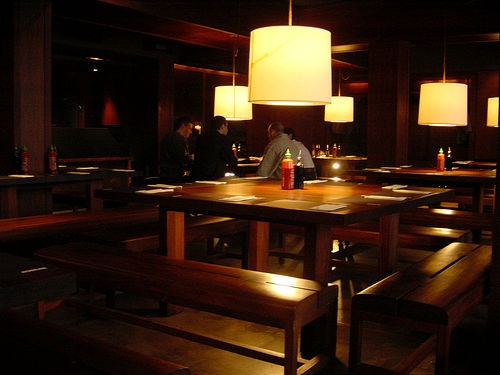 Busaba Thai Restaurant is owned by leading Asian restaurants Alan Yau. Alan Yau owned my favourite Chinese restaurants Michelin stars 'Hakkasan', middle range 'Yauacha' and quick and good quality food 'Chacha Moon' and Thai Restaurant Busaba Eathai.
My friends Eileen took me there few times in Soho and we just love the quality of the food and fantastic interior of all restaurants – stylish, modern and super welcoming for customers.
My friend spent her birthday there and we had an amazing Thai food for the party and also had a good time. Here are all the good restaurants of Alan Yau – definitely worth trying!