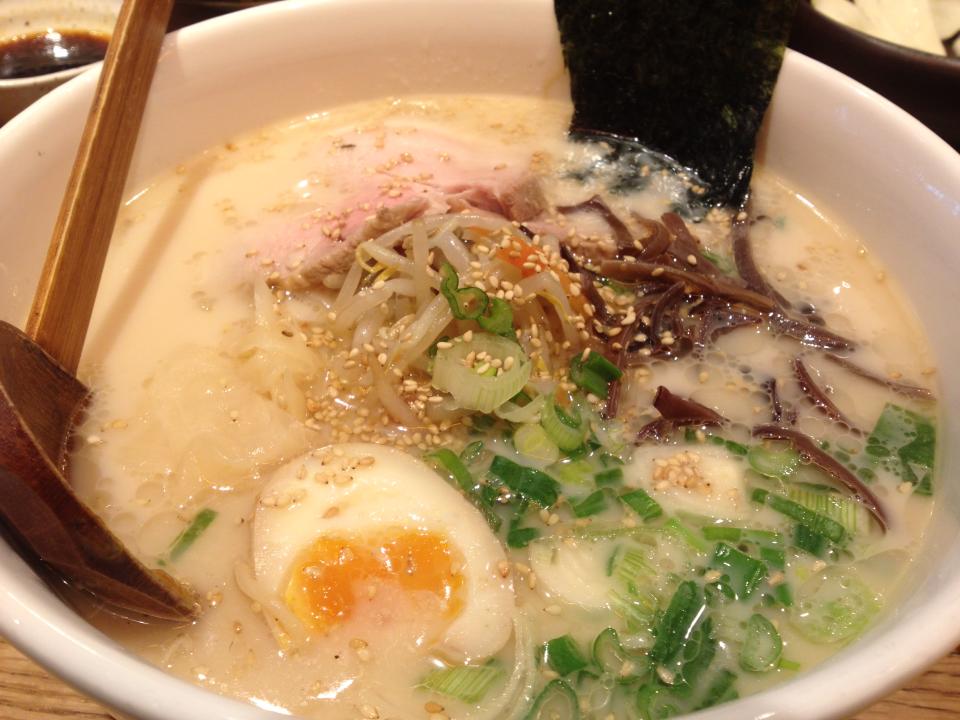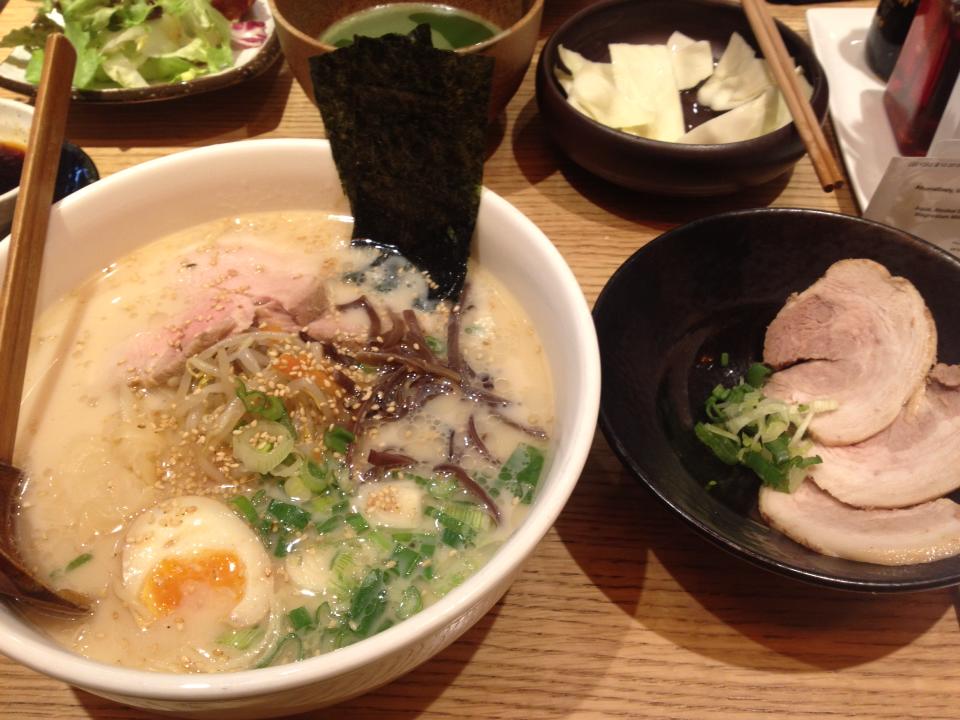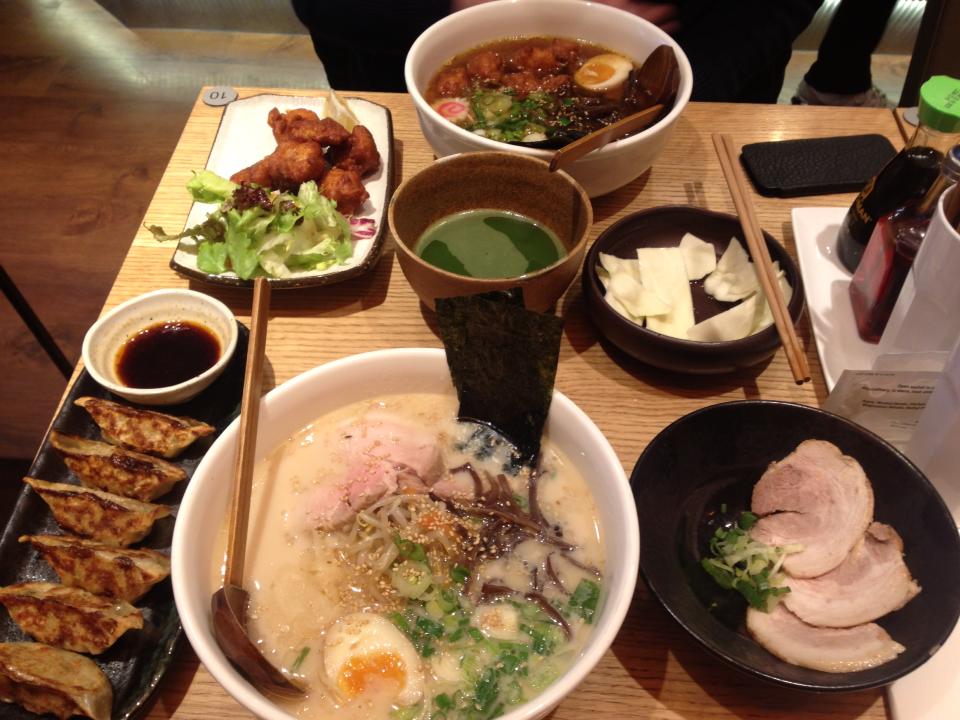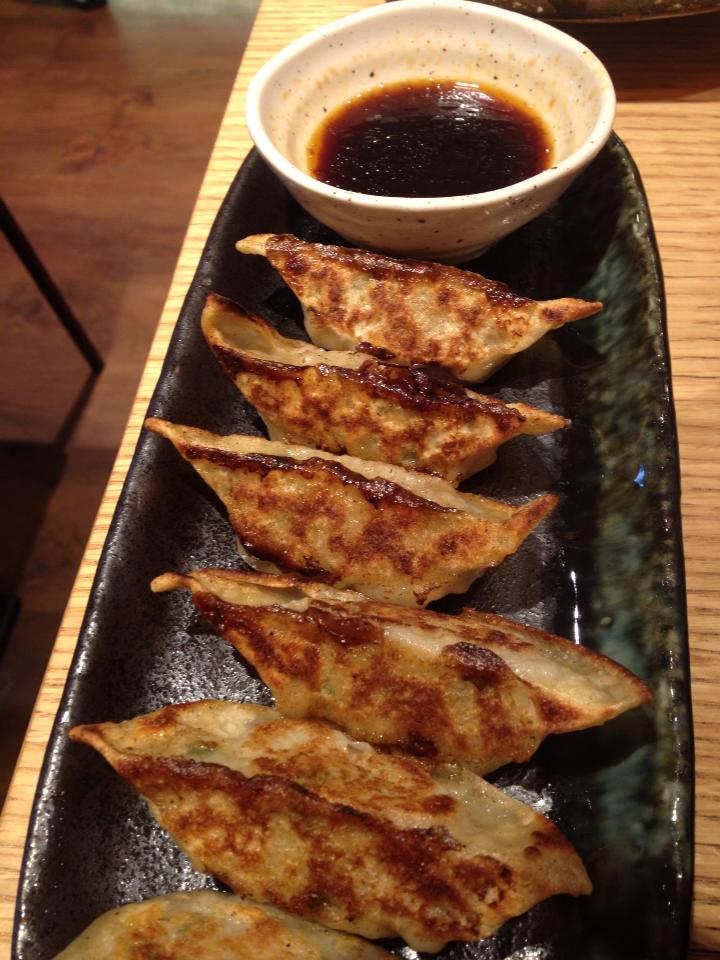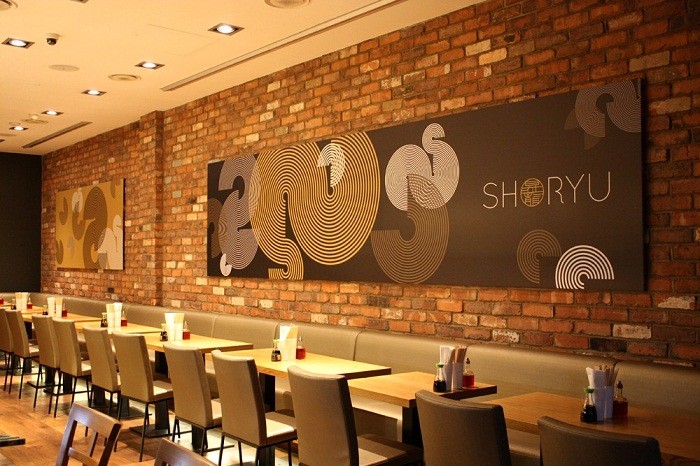 Shoryu Ramen opened not longer ago, and it has already got many good reviews from many London Food lovers. I saw it advertising from Japanese Centre and I finally got time to give it a try on Sunday.
We went to before 12am. The restaurant is not big. I bet it got a long queue when it hits the peak time. We ordered a lot (see pictures). I ordered the signature ramen Hakata Tonkotsu (it has BBQ pork cheek meat and the famous pork broth). Gyoza dumplings are home-made, juicy filling with soft dumplings skin. Chicken Kara age is fresh and tasty.
Japanese ramen is famous for their pork bone broth and it is all about the broth and the meat. Food is fresh with big portion. Not oily or fatty, but tasty! This is the proper ramen should be! Super authentic and good! Sorry, we didn't have any room for dessert. I heard they got really good Matcha chestnut cake –  next time maybe!
After half an hour, the restaurant was almost full with many Japanese customers. It costed £45 for both of us including soft drinks. It is not bad at all. Definitely return and highly recommended if you like ramen and Japanese food.
I gave 5 stars out of 5 including environment, service, interior decoration, price and food.