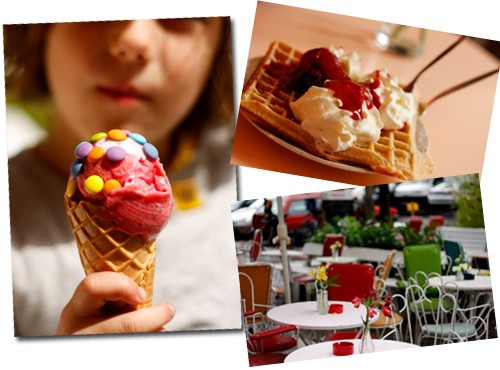 It has been so hot in these days, but with some breeze, not like China, it was incredible humid. Sometimes I enjoy my scoop of the ice-cream from the ice cream man or some drinks in a cafe to have a rest.
It was shock to hear that Michael Jackson was passed away and he was a legend to a lot of people. Although I am not a fan of MJ, I remember one of my cousin used to play MJ's songs when I was young, that's all the memories I have for MJ.
Recently we run out movies and TV series, however, we don't have much time in the evening. We have been thinking where to live in next year or what we will do in next year. We might move out city of London and live in the country side even though we both love living in the city of London so much. However, it's another step to achieve something in our life. We will see…Wish us luck!
伦敦7月的热天
这几天进入夏天最热的时候,伦敦地铁没有空调的,因整个地铁系统已经有几百年历史,虽然热,但凉风阵阵。有时候天太热,街上有'冰淇淋车' 可以买冰淇淋吃,或是坐在cafe外面喝杯东西,享受着阳光,这就是我工作之余的休息方式。
前几天听到迈克迅过世的消息蛮让我惊奇和觉得可惜的,至少他象麦当那一样是80-90年代的传奇。虽然我不是他的歌迷,给我他印象最深的时侯是我表哥在我90年代老放他的一张成名碟,那时侯还是放大碟的时期,现在都mp4的时代了!
不知道怎么的,我们找不到很多电影我们想看,也看完了很多一直追的电视剧,不过因为我工作的原因,我们也比较少时间能看电影和电视。最近我们在商量下年的打算,想搬出伦敦市中心,或许住在伦敦郊外,或是住在别的城市,体验下其他城市的生活,存多点钱买房子!虽然我们两都超爱住在伦敦市中心,但伦敦实在地贵物价也贵!我们在没有最终决定中,为我们祝福吧!