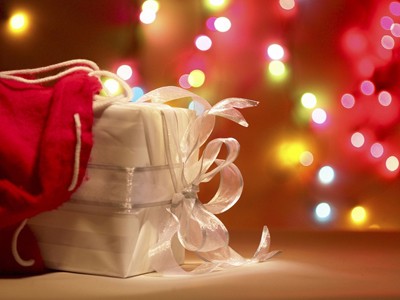 One more Christmas year is coming. Everywhere is full of Christmas promotion. John always thinks that it is annoying that people always promote Christmas that early. I guess it will be same feeling that I feel about Chinese New Year. Maybe I don't experience much Christmas in the past, so rather annoying, I quite enjoy the atmosphere. Of course, it is also an excuse for me to shopping.
We bought some Christmas gifts for John's families, and I am wrapping up today. Normally, we will travel to north and spend Christmas in Sheffield or Leeds, but Melanie (John's sister) and Paul will spend their Christmas in Malaysia this year. Then it means John's family will come down to London, and we will be the host. It also means that we need to cook Christmas dinner. Yes, I do need to practise my roasting turkey first.
John is not fussy about Christmas, however, I think it will be an exciting Christmas. I bought John's winter-fleece pyjamas. Hope he likes it. Moreover, I also will send some cards and little gifts for my friends in China.
一年的圣诞又快来啦,哪里都是圣诞的宣传和折扣。约翰对圣诞没有什么特别的感觉,总觉得圣诞太商业化。也许象我们对中国过年没有那份热情一样。可能这是第2年在英国的圣诞,对我来说还是蛮有新鲜感的,到处都很多圣诞装饰,再说,也有很多圣诞shopping 折扣,对我来说,可以找借口shopping!
我们上周买了很多圣诞礼物给约翰的家里人,我今天也都在包装中,觉得我包装不细心,没有我姐包装的好看。约翰比我还细心,不过他没有时间。上年我们去住在北部(谢菲而)约翰家里过圣诞,但约翰的妹妹(梅乐尼)和男友今年打算去马拉西亚过个热辣辣的圣诞,所以约翰的家人决定来伦敦和我们一起过圣诞。当然,也就是说,我们要准备圣诞大餐给大家,我要赶紧练习我的烤鸡先。
虽然约翰没有太热衷于圣诞,但我觉得这会是个兴奋的圣诞节。我买了羊毛的睡衣给约翰做圣诞礼物。我想他应该很喜欢!(我买的他都喜欢的)。我也在准备邮寄卡片和小礼物给中国的朋友们,邮寄给大家我们一颗圣诞的心!