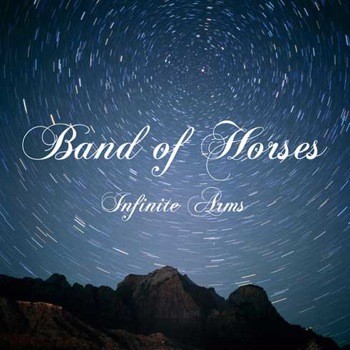 I haven't heard of this band before, and I heard their song while I was watching TV series "Chuck" in last episode of season 3 – On My Way Back Home. Then I found their album in Spotify.
Band of Horses's style like Miike Snow, Kent, Kings of Leon and Death Cab for Cuties. Their new album 'Infinite arms' is pretty cool. I give it 3.5 stars
My favourite songs:
Factory
On My Way Back Home
Infinite Arms
Older
For Annabelle
The Funeral (from The Road Mix 2007 Soundtrack)
The End is Not Near (from the O.C Mix 2006 soundtrack)
You can listen their music in MySpace page and see whether you like them.