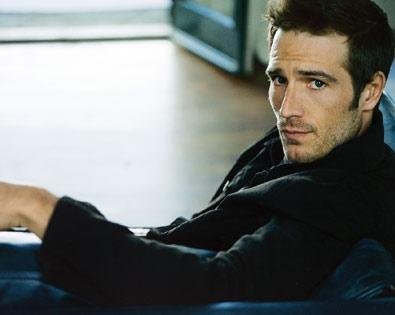 When I saw the TV or magazines sometimes, I always feel curious that what are the real age of all the celebrities? We know age for women is a secret and can not be asked or mentioned. Age is like a scar because no one wants to get old or leave a trace in your face. However, age is also a proof of being an adult and writing down experiences. People always can tell from thoughts to know the age without being asked. Maybe we are too scared to have birthdays in our generation because it means more responsible for life, even time is passing without our notice.
Some people link the age with death and it is a taboo to think of death, but actually there is nothing to afraid of when you face it with a good attitude, but life is too short to let us experience more, and I don't want to live forever!
We never feel old in our heart and be more optimistic, be more generous, be more open-minded, be happier, treat ourselves better and enjoy the life with passion then we never feel old. Look at some celebrities like Michael Vartan who is already 41 from TV series ALIAS; see Sarah Jessica Parker who is already 40 or Madona who is over 45, but they still look fabulous. You might think they are celebrities and wear a lot of make-up, the point is that it's an attitude to life. I wish I would look fabulous when I were 40 with a lot of smiles still, just like my Mum.
Let us be a wise man.
每当我看电视或看杂志的时候,总好奇的想知道明星们到底真实年龄有几岁?我们知道年龄对女人来说是个秘密,年龄就像我们的疤痕,偷偷的写下我们的记忆和经历,留下痕迹给人追踪。然而年龄却是一个我们成长的证明,象本历史日记。人们和你交谈时候,就能猜出你有多大。也许现代人太害怕过生日的原因,不是害怕被人知道他们的年龄,而是意味着他们有更多的责任将要承担。
很多人想到年龄就联系到死亡,就象是一个不可以说或提到的禁忌。其实死亡并不可怕,如何的态度去面对它才是关键。因为生命的短暂,你才珍惜你拥有的,我可不要长命百岁,我生活的态度就不同了。
我们要保持年轻的心态,用积极,慷慨,开放的心态活着,对自己好点,让自己开心点,用激情享受生活,我们就不会老得快啦。像迈克(看上面的照片)他已经41岁了,但仍然那么迷人;沙拉,帕克(欲望都市的女主角)40岁了;麦当娜超过45岁了,仍然活力十足。虽然他们是明星,我们不能比较,但是积极的生活态度。我也希望我40岁时候能依然迷人风光,象我妈妈一样!
让我们做个智者吧!