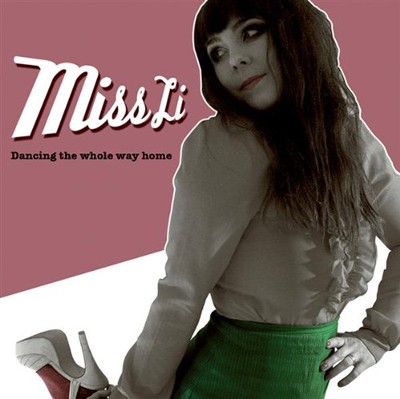 UK has a music free application that you can download and listen music for free legally. It calls Spotify. Listen free music while you are online, just like Last.fm, but more latest music and very easy to use. However, it only applies in the UK. Anyway, I have been using it for some time now.
Today, I discover an artists from Stockholm, who is same age with me called Miss Li. She just released a new album 'Dancing the whole way home'. Miss Li's style like Amy Winehouse – Jazz, Blues, Rock and Indie as well in a variety of style. I do like this album, and it is definitely worth putting into my ipod.
It's amazing that she is young and so talented! I do like Swedish artists a lot, like Kent, The Cardigans, Club 8 and Jazz musician Lisa Ekdahl and Koop. They are all my favourite artists. Sweden is great place and it produces a lot of great artists and music. My favourite songs are:
I heard of a girl
True Love Stalker
Polythene Queen
Is this The End
Stuck in the Sand
A Daughter of a Son
The Boy in the Fancy Suit
Stupid girl
Moreover, Swedish people are incredible trendy in fashion too. We did plan to travel to Sweden before, but it is more expensive than London. I think I need to save more money so I can be there soon. Sweden is Rock!