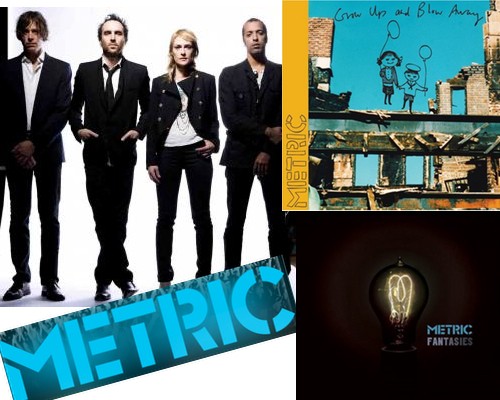 Metric is my one of my favourite bands, and they released the album Fantasies in 2009 is really awesome. Metric is a Canadian indie and alternative rock and New Wave band. Originally formed in Toronto, the band has also, at various times been based in Montreal, London, New York City and Los Angeles.
They didn't released so many albums, but Fantasties and Grow up and blow away, and the EP called Eclipse (All Yours) from – Eclipse – Twilight Soundtrack are all my favourites.
I highly recommend this band for you if you like Rock, Electronic, Indie and Alternative. I couldn't pick which one is my favourite song, because they all are. I really love their style, hope they will release more good albums soon. I just missed their concert in London, but if they come to Leeds, I am certainly will go to see them.
It always make a different day when you discover or listen a good band or good songs. 5 stars for them!
You can listen their songs in their Myspace page or Spotify in the UK for free.