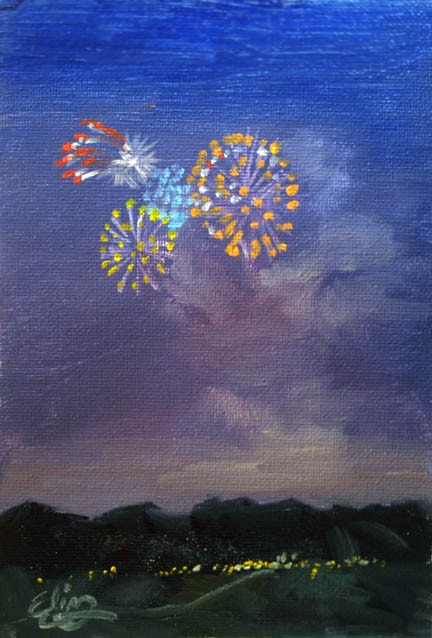 My friend Miwa and us went to see the Bonfire in Victoria Park on 2nd of November.
It felt so weird because traditionally we only have fireworks on Chinese New Year. It made me feel that it was New Year's night, except there was no signs of a New Year's atmosphere. Thousands of people showed up in Victoria Park and it was fantastic that the fireworks were directly above us with no buildings to block your vision. It's true that pretty things wouldn't last forever, but amazingly it was a new experience for me to see my first bonfire in London.
Soon Christmas will be coming. My last Christmas was in Beijing and it is still vivid in my mind. Time certainly flies and soon it will be Christmas in London. Can't wait.
Miwa和我们一起约在2号去看维多利亚公园看"篝火"之夜。"篝火"也包裹放烟花,总觉得超级别扭。对我而已,放烟花只在中国传统过年时在有的,传统篝火是5号正式开始的,还没有到那天,天天就听到人家放烟花的声音,气氛十分象中国过年,除了没有任何过年的味道和大家忙碌的气氛。当天成千上万的人出现在公园里,首先是燃烧一个开口常开的太阳,然后烟花正式开始。超大的烟花在你头上打着,人都被烟淹没在里面。虽说烟花刹那间而过,但却让我在伦敦留下了烟花般的美丽。圣诞节快来了,上年在北京度过的圣诞节还历历在目,时间真象流沙,过得真快。听说约翰的家人要给我一个隆重的圣诞节,迫不期待啊!