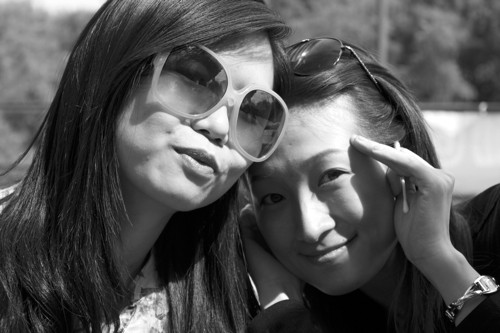 I got two best friends who are Caro and Shine, both we have been together for more than 20 years. One thing I always feel blessing is that you have a best friend in your life and that's all you need.
Shine and I are very close and she knows everything of me, and she is the one who will always be there for me. Since John and I moved to the UK, I miss her so much, and so excited to hear that she was coming to have a holiday here.
We drove to the Ilkey moors and Bolton Abbey, then back home to have Sunday Roast. It's shame that Shine didn't stay long in Leeds, but we had a good time together. Sometimes I hate growing up, because you can not spend as much time as we used to be in the University, and talked about our future and silly dreams. Life is going on, and we are getting old together.
I am a lucky woman who has such a best friend supports me in every way. When Shine is not here, John replaces her place and keep me warm and give me strength on the road.  A song to Shine and me…
Keane – The Night Sky
One day I will be back in our old street
Safe from the noise that's falling around me…