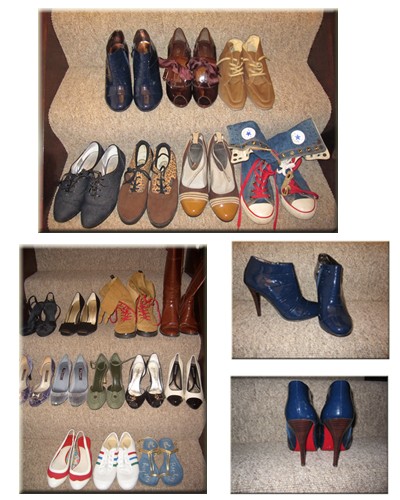 Nice back to London and have my own space and life back. I do feel sad to leave my family and niece, as well as good friends in GZ. I had a fabulous time in GZ and Shantou. Thanks all the friends' dinners and treats in China.
As a shoes lover, I also bought some of the new shoes back to London. I especially like the new blue boots it costs me hundreds of 'Chairman Mao' but I just love it so much and it's very comfortable to walk. While I organised my clothes and shoes, I took some pictures to remind me how many pair of shoes I have. I don't think it's many pairs because I am a greedy girl. John always thinks I spend too much on shoes and shopping. Haha…
London is 9 to 15 degrees, and it's Autumn towards Winter. We properly will see bonfire next week and go to see Mew's concert soon. We will go to have dinner with my London friends this weekend to catch up. Look forward to seeing them.