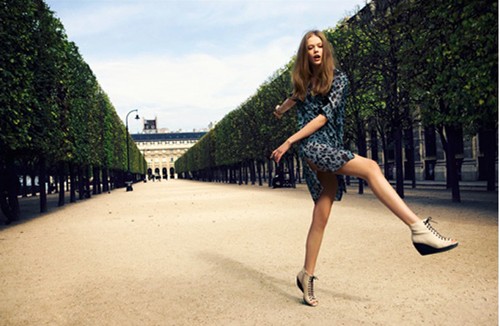 We have walked through the 2009 – a recession economic year! However, it is a whole new world to discover 2010. My wishes for 2010 are very simple:
Luck & Bless
Money & Pass Driving License
Health & Happy
Travel & Different experiences
Good food & Music
Is it too much? I have already had a good start in the New Year, and wish all yours and my dreams will come true this year. The picture was from one of my favourite fashion blog Stockholm Street Style in Sweden.
大家已经经历了09年的经济萧条,2010年刚来,我真心祈祷我2010年的愿望成真:多多运气+福气,多多钱运+拿到车牌,多多衣服+鞋子,多多食物+音乐,旅游多多+经历多多,开心和健康就好了。是否太多呢?愿望不算多的,祝福大家的愿望和我一样,都会实现。开年的一月八号已经是我人生的第一个好的开始,结束了5年的爱情长跑,约翰和我终于结婚了。婚礼简单浪漫,也是我一生中最开心幸福的一刻。希望今年愿望实现。封面照片是我最爱的瑞典街头时尚照片。