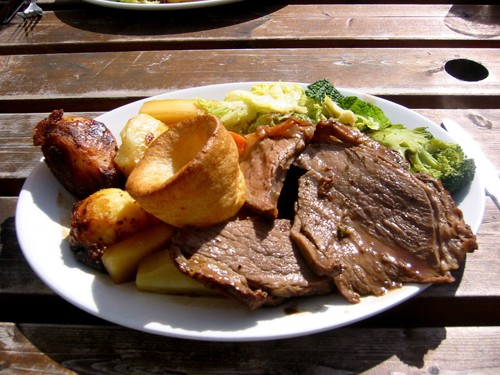 Before my birthday, I already got the best present ever! Plus John's family bought some presents for me as well – they are incredible nice and sweet. Nothing really special happened on my birthday day. We shopped some households stuff and John treated me to have a big sunday roast, which is my favourite food ever!
We walked to the Whitehall road, and the restaurant called The Roast near the canal served really nice british food. It was sunday, so they only served sunday roast. It was £5 per person, then we had some sticky toffee pudding with custard too! Yum! Beef was tender and juicy with a lot of vegetable and the home-made gravy. The yorkshire pudding was nice and light, not flowery at all! Oh, comfort food is the best sometimes. Definitely need to return!
Trini sent the song from Lorene Scfaria called 28 , singing that we are turning to 28! Things ganna be great!