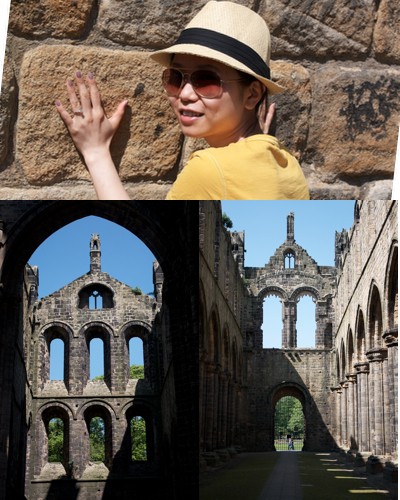 It is incredible sunny and hot (about 25 degrees) in these two days, and it feels like properly summer with the hot heat. We decided to walk down to the canal and had a picnic in Kirkstall Abbey museum at the weekend. The Abbey was built in 12th century, and sadly was destroyed by Henry VIII when he reformed all the Catholic churches in 14th century.
You can see that the church was enormous, but only half left behind and preserved it, so I needed to touch the stones and felt I touched something so old and valuable. It was really nice to imagine how did normal people live in that era?
It was so peaceful and natural surrounding by the canal and parks. People were sunbathing, and enjoyed the great day of summer with their friends. What a wonderful weather and a fantastic day!