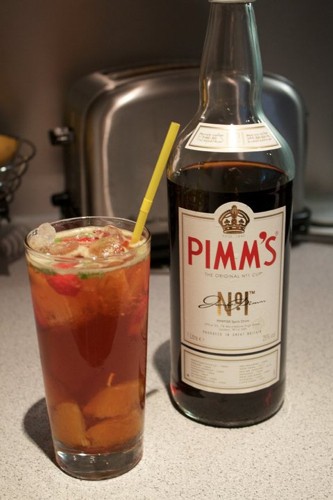 It is getting hotter in July, and it feels like the proper Summer now. It is sunny all the time, and the temperature is around 18-25 degrees – perfect summer temperature for me, not that sweaty, but nice with cool breeze. We decided to do a home-made cocktail at the weekend, so we tried the Pimm's with a lot ice, lemonade, strawberries, few orange and little mint. It tasted gorgeous and nice pretty red colour for summer drink.
It is the perfect fruity drink in Summer time. I was sitting my lounge chair in our balcony and sun bathing at the weekend, drinking the Pimm's and listening to some chill out music.
What a wonderful weekend. We will try Gin and Tonic next week. Happy life.