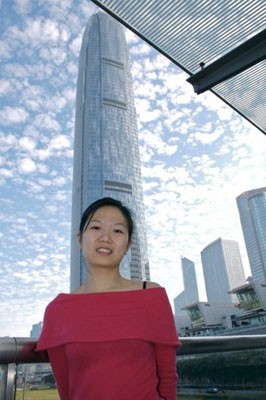 It is a spring and the weather is so changeable like the song " Come Rain or Come Shine". It's the most appropriate to describe it. However, the weather reminds our Hong Kong trips. Most time while we visiting HK were foggy days, but nothing stop its attractions.
While we were in HK, we sat outside of Delifrance café and having a fresh breakfast or lunch near the Victoria Harbor in Kowloon. The cool wind with slight grass smell after the spring rain made me feel so alive and reborn. We normally go to HK for different food and go shopping like everyone, such as in HMV for hours looking for our favorite CDs, or be ease in hotel enjoying the luxury bubble bath, or go to have a good bite in a nice restaurant. Hong Kong for us is a relaxing place and can experience the variety choices which can not find in Guangzhou.
HK is a multicultural city and we love travelling there at the weekend.
想念香港
春天又来了,天气变化多端,就像爵士歌曲(时而下雨,时而阳光明媚),这样的天气让我想起我们周末时常去香港旅游,虽然香港总是蒙蒙的雾天,但它的魅力仍然不减。
很多人去香港购物,我们去香港总是以休息为主。到九龙维多利亚港的法国小cafe店 – Delifrance 吃早餐,或买三文治,看着海港边,吹着海风,风中带有清新的泥土味,淡淡的春天气息,这个最好的休息方式。我们时而去香港爬山,或去购物,吃吃喝喝,香港太多选择了,这就是它东西方结合的好处,什么都有。香港是个国际化都市,周末去香港是我们最喜欢的短期休息。