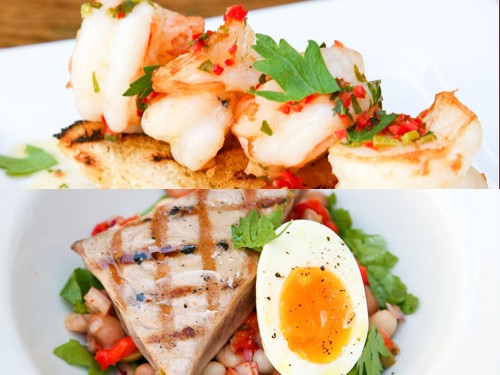 Piccolino Restaurant is a Italian chain restaurant, and you can see them everywhere. We hadn't tried it in London, but there is one in Leeds city centre and they have highly reviews. I have been there twice. One was with John's family and we ordered some pizza, and pasta. I ordered the spicy sausage risotto, and they were all really tasty.
My colleagues decided to have the dinner party in there last few weeks ago. We ordered starters, main courts and desserts – they were all so lovely and tasty. Personally I ordered a king prawn starter like the cover picture, seafood grill and chocolate trifle, and they were absolutely gorgeous. I wish the portion could be a little bit bigger, but it was acceptable. Piccolino is a high-end posh restaurant, so the price is quite pricy too. However, the food did deserve the price. John told me that their pizza was one of the best he had tried. He is a pizza expert and food critic too.
Who doesn't love good simple and tasty Italian food, and Piccolino is one of them – simple, elegant, and most importantly very tasty. The red passionate interior and a fancy lavatory room with good food and service. 4.5 of 5 for sure. Cover pictures from their office website.