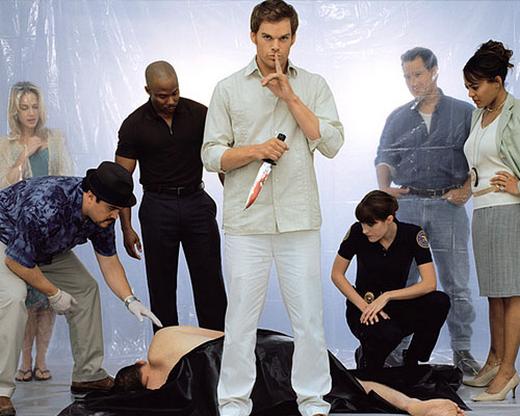 I've been watching "Dexter" a lot recently and have to say that it's become one of my favourite TV series. It's based upon a novel and Michael C. Hall (of Six Feet Under "David" fame) plays the lead character so smoothly and perfectly that the accompanying stories grab your attention from the start.
The story is a little bit bloody, creepy, quirky, dark, and constantly gives you surprises; it's an emotional and a psychological struggle. Unfortunately it's only been released on American TV so far, and the story may be a little too risqué for TVB Pearl or ATV World. However, if you get chance then don't miss this amazing show. I'm definitely looking forward to Season 2.
The story is about Dexter, a blood spatter specialist in Miami who investigates murders during the day and commits his own murders at night. Dexter isn't just your typical serial killer though, he's a vigilante killing those who seem to deserve it. At the beginning of the film Dexter tracks and violently murders a child molester. It makes it hard to hate him for his acts because he killed someone who deserved it.